Do you need help navigating the disability service delivery system? Trying to find special needs care and services for your family member can be overwhelming, time-consuming, and frustrating. Our Case Managers at Bright Start are ready to assist by offering creative planning to meet your family member's unique needs. We can help you connect to the best services and resources in the community for your loved one.
The purpose of a Case Manager is to assist people with disabilities and their families through choice in meeting needs, pursuing possibilities, and achieving life goals.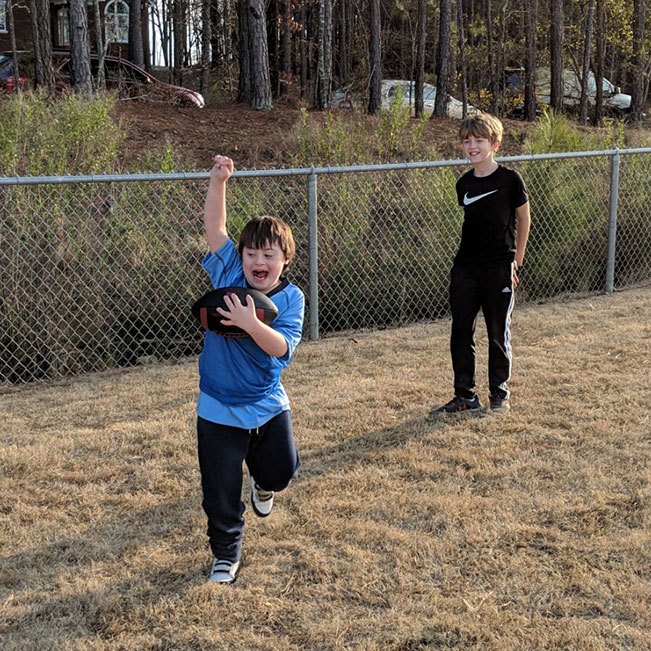 Unlike most providers, Bright Start provides a more intense level of case management services. Our Case Managers visit families in the home and/or the community, bi-monthly, to establish relationships in order to better meet the needs of your loved one and your family.
If you would like to determine if your family member is eligible for case management services, please call the central intake and referral line at the SC Department of Disabilities and Special Needs at 1-800-289-7012.
Did you know you have a choice for Case Management Services? If you are already a part of the DDSN system and are not satisfied with your current Case Management Provider, you can choose another provider. Bright Start will be happy to talk to you about your options and our Case Management services. For a complete list of Case Management providers in your area, please visit the DDSN Service and Provider Directory.
Case Management Services through Bright Start are currently available in the following counties: Aiken, Anderson, Barnwell, Berkeley, Charleston, Cherokee, Chester, Dorchester, Edgefield, Fairfield, Greenville, Kershaw, Lancaster, Laurens County, Lexington, Newberry, Oconee, Pickens, Richland, Spartanburg, Sumter, Union County, & York.