South Carolina Speech Therapist Jobs – What Are They Like?
Speech therapy is one of the three important services that Bright Start offers across South Carolina. In addition to case management and early intervention, all three services are very interrelated. Specifically, many of the South Carolina children who enter the state's early intervention program will often show signs of communication or feeding delays, and even older children or adults will regularly require speech therapies. That's where our Speech Therapists at Bright Start come in to play a major role.
If you're interested in South Carolina speech therapist jobs, you will find Bright Start is a wonderful place to work with plenty of room for autonomy and career development. Although speech therapy is our smallest service line, its impact is immense, and with needs growing in the state, our team is eager and excited to bring on new specialists.
Speech Therapy is unique due to the highly trained specialties it requires. If you are already a speech language pathologist or training to become one, this could be an excellent career path for you. Whether you are working to finish a master's degree, have been working as an SLP for years, or are still young in your career and unsure what steps to do next, here's a look at some of the requirements for becoming a Bright Start speech therapist.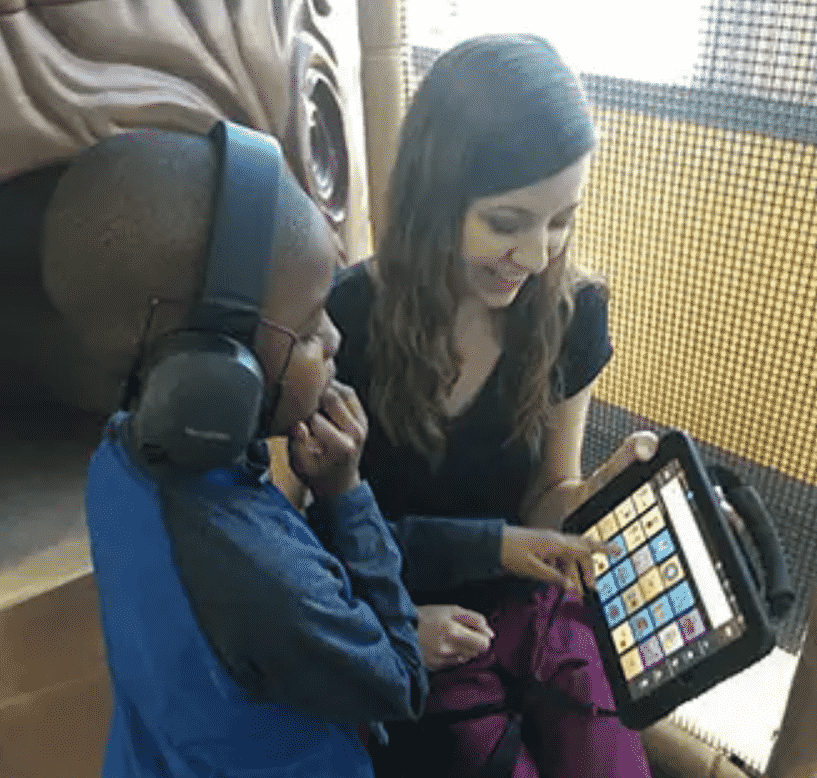 Becoming A Speech Therapist in SC
1. Undergraduate College Education
While not set in stone, a speech therapist's college education usually begins with an undergraduate program in social work, health, childhood education, or a related degree. There are more than 200 different accredited schools in the United States, and working at Bright Start does not require that you necessarily went to college in South Carolina.
2. Master's Degree
Becoming a speech therapist does require an accredited Master's degree. During this program, you'll complete all the necessary coursework, training, and clinical hours. At Bright Start, we regularly provide graduate students with clinical opportunities on a regular basis, where you will work side by side with one of our licensed Speech Therapists to learn the profession and accumulate your necessary hours. In fact, many who pursue this opportunity with us will move on to work with Bright Start permanently after graduation is complete.
3. Get Your South Carolina State License
You'll need to pay a small application fee and provide the state board with the necessary documents, such as graduate transcripts and exam scores. You will need to meet ongoing education requirements even after receiving your license. Each year, you may be required to complete up to 12 hours of continued education to maintain a license.
4. National Certification
Speech therapist positions require serious dedication from their specialists. That's why it is required in South Carolina for all independently practicing speech-language pathologists to receive their national certification. It shows that you are dedicated to your work and are willing to maintain the highest possible standards. Plus, it also ensures you're able to provide the best possible services to the families you help.
At Bright Start, We Focus on a Family-Centered Approach
In the traditional speech therapy setting, the therapist might work every day at a specific therapy office. The family would visit at their set appointment time, and the therapist would primarily work one on one with the child, while the parent or caregiver sits to the side to observe. At Bright Start, we have a very different approach.
But research is now showing a child's development is aided by having therapies delivered within their own natural home environment, and especially with heavy involvement from their parent or primary caregiver. This family-centered approach is a big shift, but it is absolutely the core of how we deliver all our services at Bright Start. Our focus truly is on empowering the parent, caregiver, and family first and foremost. We want to bring them alongside us, and coach them on how they can work with their child every step of the way. That way, when our therapy session ends, the assistance the child is receiving doesn't stop there. It can continue via the parent who's received the empowerment and techniques we share with them.
A Day In The Life of a Bright Start SC Speech Therapist
This job is certainly never dull or repetitive, and can look very different from day to day.
First you will travel to the family's home or place they choose for therapy. Keep in mind that you will commonly meet with a child and family once per week for an hour, but in more intensive cases it might be as many as two sessions per week. Most of our therapists serve several families throughout the week.
A typical session might start with a basic check up, asking the family how things have been going and about the progress or struggles since the last session. So it requires the therapist to be very agile and adaptive, since each child and family can be very unique. From there, you would typically move into delivering the therapy itself.
Play activities will usually be a key centerpiece of the therapy process. Playing games that aid specific goals makes therapy fun, while also targeted and effective towards developmental milestones. Even siblings, friends, or neighbors might join in the fun! It really is an opportunity for the family and close community to participate. Other sessions might involve medical devices, or feeding therapies, or connecting families with additional resources.
Bright Start offers Job Flexibility and Passionate Service
There are many South Carolina organizations who offer speech therapist jobs, but few organizations are held as high in regard as Bright Start. We are very proud to offer highly competitive positions with many great upsides. For the right candidate, we are willing to customize their work experience based on their scheduling needs. Some will want a part-time opportunity while others will want more working hours during the week. Further, since you will not be tied to an office every day, there is opportunity to perform some of the administrative and records keeping work from home.
All in all though, joining Bright Start means joining a passionate team which feels like family. All our 100+ trained staff across early intervention, case management, and speech therapy work collaboratively across South Carolina to deliver the best possible outcomes and quality-of-life for the children, teens, adults, and families we serve.
Want to learn more about opportunities at Bright Start? Feel free to contact us, or learn more about our career opportunities at:
https://www.brightstartsc.com/career-opportunities/